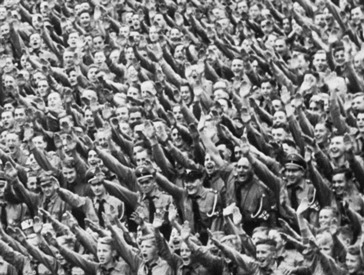 FOUNDATIONS OF PSYCHOANALYSIS: The Language of the Third Reich and of the Bolsonaro Government witht Betty Fuks  Friday, October 23, 2020  6:30 PM – 8:30 PM To register, click here.
This presentation intends to show how the current Brazilian government has been using the language and aesthetics of the Third Reich in its statements to the nation and its institutional advertisements, in accord with its stance toward fascism. This development does not, however, seem to be exclusive to Brazil: the fascist state of mind has been spreading in other "democracies" across the planet.
Suggested readings: Freud: Group Psychology and the Analysis of the Ego (1921), S.E., vol. 18. Klemperer, Victor: The Language of the Third Reich (2006, Continuum; German original, 1947). Eco, Umberto: "Ur-Fascism" (New York Review of Books, June 22, 1995), reprinted in How to Spot a Fascist (2020, Penguin).
Betty Fuks practices psychoanalysis in Rio de Janeiro. She holds a Ph.D. in Communication and Culture, is Professor in the postgraduate course in Psychoanalysis, Health and Society at Veiga de Almeida University (Brazil) and is the author, among other books, of Freud and Jewishness: the Vocation of Exile.
General fee: $20
For students with ID: $10
Attendance is free for all annual fee members of Après-Coup as well as for the faculty and students of the School of Visual Arts. To register, use access code during the checkout process. Need the access code? Email apres.coup@yahoo.com to request.
We recommend you sign into Zoom 5 minutes before the start of the workshop.
For more information, visit www.apres-coup.org