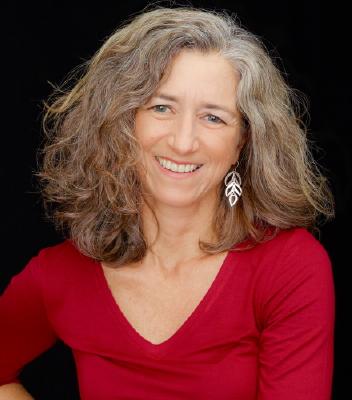 A happy, healthy and hopeful New Year, everyone.  We have a delightful poetry surprise for you this morning.  Although we have featured poets who are also translators, I know that we haven't yet had poems in Swedish.  Since this is an international website, I also know that those of you who are Swedish speakers yourselves must of course be familiar with the work of Nobel prize-winning poet, Tomas Tranströmer. His volume of selected poems, Bright Scythe, first published by Albert Bonniers Forlag in Stockholm, Sweden, was translated by Patty Crane in 2015 and, with an introduction by David Wojahn, published that year  by Sarabande Books (Louisville, Kentucky).  It was also the year of Transtromer's death.
 And what a volume it is!  You needn't take my word for it.  It was an Editors' Choice in the New York Times Book Review: " … the best English version of Transtromer"; received a Starred Review in Publishers Weekly: " … readers who know earlier versions or who know Swedish, will want to contrast these versions with what you know."
Enough said.  You will see a bit for yourself when you read one of the poems we're including here today – an especially timely one, "Romanesque Arches."
All of this must not be allowed to overshadow Patty Crane's own poems.  Her chapbook, something flown (yes, the lower-case is deliberate) won the 2017 Concrete Wolf Poetry Chapbook Award and was released in October 2018.  Two from that lyric sequence are also  included in today's sampling of her award-winning work.
Now for something about Patty herself, to answer some of what you may be wondering.  She spent 2007 to 2010 living with her family in a town just south of  Stockholm area, where her husband had become  the new managing director of a paper mill and printing plant. While there, she had the good fortune of becoming acquainted and working closely with Transtromer himself and his wife, Monica. Her afterword tells how this happened. The volume is dedicated to both of them, and many of Patty Crane's translations of his poems have appeared in American literary journals in recent years.
Patty Crane lives in Windsor, Massachusetts, where she runs what is called a "community-building non-profit," and also lives part-time in the northern state of Vermont.  She holds a Master of Fine Arts degree, has received a MacDowell fellowship, an Atlanta Review International Prize, as well as other awards.
Below, as promised, are three poems by Patty Crane, the first a translation, together with the Swedish original, and the second two from her new chapbook.
                       –IRENE WILLIS
                       POETRY EDITOR
Romanska Bågar
Inne i den väldiga romanska kyrkan trängdes turisterna i halv mörkret.
Valv gapande bakom valv och ingen överblick.
Några ljuslågor fladdrade.
En ängel utan ansikte omfamnade mig
och viskade genom hela kroppen:
"Skäms inte för att du är människa, var stolt!
Inne i dig öppnar sig valv bakom valv oändligt.
Du blir aldrig färdig, och det är som det skall."
Jag var blind av tårar
och föstes ut på den solsjudande piazzan
tillsammans med Mr. och Mrs. Jones, Herr Tanaka och Signora Sabatini
och inne i dem alla öppnade sig valv bakom valv oändligt
Romanesque Arches
Inside the enormous Romanesque church, tourists crammed into the half-darkness.
Vault opening behind vault and no view of the whole.
Several candle flames flickered.
An angel without a face embraced me
and whispered through my whole body:
"Don't feel ashamed that you're human, be proud!
Inside you, vault behind vault opens endlessly.
You'll never be complete, and that's how it should be."
I was blind with tears
and driven out into the sun-simmering piazza
together with Mr. and Mrs. Jones, Mr. Tanaka and Signora Sabatini
and inside each of them vault behind vault opened endlessly.
flock
A flock of snow flies up
in a vortex of light
and the eye says
tiny white moths
Yes: the invisible rides on the back
of the visible and this day
is struck with itself
Even the long aches of shadows shine out as they reach to be not shadow anymore but tree:
tree tree tree
A bird on the feeder
a world upside down:
nuthatch
Blink and the bird
never left
here then gone
then here again
When I close my eyes
the world stands still

I am the blink
something flown
Nothing wants to be itself
for long: winter loosens hold drips off soffet eave branch seeps into stone's creases
and the pond transluces—
its language rising from its throat
in an upseep a reverse kind of weeping What is the Inuit word for ice that buckles under your weight
but doesn't break
And it is here I flushed a bird from the story of a pine
like a pale hand a hand-
kerchief crying as it flew— one note for every wingbeat
Dove I said
What I meant was daughter
you'll be alright I meant child come take my hand
I should have said break my heart
I should have said world