Master Clinician-in-Residence Jessica Benjamin, PhD November 4-9, 2019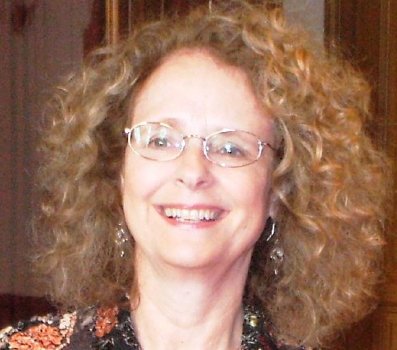 Join us for a stimulating week of lectures, meetings, panel discussions,  supervisions, and social events with our renowned Master Clinician-in-Residence, Jessica Benjamin, PhD.
Schedule of Events
Monday, November 4, 2019
7:40 to 8:00pm: Meet and Greet with Jessica Benjamin at a pre-interview wine & cheese reception at NCP.
8:00 to 10:00pm: Join us for A Special Interview with Jessica Benjamin, conducted by Estelle Shane, PhD, and David James Fisher, PhD. The event is free and open to the psychoanalytic community.
Interview Details & RSVP
Tuesday, November 5, 2019
8:00 to 10:00pm: A Town Hall discussion with Jessica Benjamin on "Facing the Deluge: How to Think about Social Repair in the Face of Escalating Social Catastrophe and Lawlessness," chaired by Jeffrey Prager, PhD.Followed by response and dialogue with panelists Jessica Benjamin, PhD, Peter Wolson, PhD, and George Bermudez, PhD. The audience will have ample opportunity to participate in this lively conversation. The event is free and open to the psychoanalytic community.
Town Hall Details & RSVP
Thursday, November 7, 2019
8:00 to 10:00pm: Jessica Benjamin presents the 2019 Stoller Lecture, "Paradox and Play in Psychoanalysis—From Enactment to Thirdness," at NCP. Peter Loewenberg, PhD, chairs the evening. This lecture is open to the entire mental health community.
Two CE credits are offered for paid attendees. Pre-registration is recommended.
Stoller Lecture Details & Registration
Saturday November 9, 2019
A day-long workshop on "Harm and Reparation" is held at Shutters on the Beach in Santa Monica.
9:00am to 4:00pm: The day begins with Dr. Benjamin presenting her paper "More Than One Can Live: Reconceiving Harm and Reparation in the Intersubjective World." Avendis Panajian, PhD, discusses the paper with an audience participation segment following. David James Fisher, PhD, chairs the morning session.
The afternoon is chaired by Cheryl Goldstein, PhD, and features a case presentation by Jill Smith, MD, and response from Jessica Benjamin. Discussion continues with panelists Thomas Helscher, PhD, George Bermudez, PhD, and Estelle Shane, PhD., and is followed by a conversation and Q & A with the audience. To round out the workshop, Jessica Benjamin and the entire panel of presenters share concluding remarks.
From 4:00 to 5:00pm a wine and cheese reception completes the event.
Included in the program fee are 5.5 CE credits, continental breakfast, lunch, the reception, and parking.
The program is open to the entire community. We look forward to seeing you there.
Pre-registration is highly recommended.
DON'T WAIT-OUR LAST CLINICIAN-IN-RESIDENCE PROGRAM SOLD OUT!
Workshop at Shutters Details & Registration
Jessica Benjamin, PhD, has been part of the relational psychoanalytic movement from its inception, and is known for her integration of clinical psychoanalytic and development theory with social thought, particularly feminist theory. She is best known as the author of The Bonds of Love (1988), which is translated into many languages, as well as Like Subjects, Love Objects (1995); and Shadow of the Other (1998). Her new book Beyond Doer and Done To: Recognition Theory, Intersubjectivity and the Third has recently been published by Routledge. Her (2004) article "Beyond Doer and Done To: An Intersubjective View of Thirdness" is the second-most frequently cited article on PEPweb.
Dr. Benjamin is a supervising faculty member of the New York University Postdoctoral Psychology program in Psychotherapy and Psychoanalysis and at the Stephen Mitchell Center for Relational Studies, where she is a founder and board member and in private practice in New York City.
In 2015 she was awarded the Hans Kilian prize at the University of the Ruhr in Bochum, Germany, the largest European award for work that joins psychoanalysis with the humanities. From 2004-2010 she initiated and directed "The Acknowledgement Project" together with Dr. Eyad el Sarraj of Gaza involving Israeli and Palestinian mental health practitioners and international dialogue leaders. She also participated in editing and narrating the video film (movingbeyondviolence.org) on the Israeli-Palestinian Combatants for Peace, an organization committed to opposing the Occupation and creating cooperation non-violently to establish conditions for peace. Her current interest in the psychoanalytic theory of relational repair joins with the question of social acknowledgment in relation to reparations in the United States.
Location: All events, with the exception of Saturday's day-long workshop at Shutters on the Beach, will be held at NCP:
2014 Sawtelle Blvd., Los Angeles, CA 90025
Limited parking is available in the NCP parking lot on Beloit Avenue, and garage parking is located on LaGrange near Sawtelle (for a fee).
New Center for Psychoanalysis
310.478.6541 | 310.477.5968
info@n-c-p.org
n-c-p.org