Après-Coup Psychoanalytic Association presents: BOOK PRESENTATION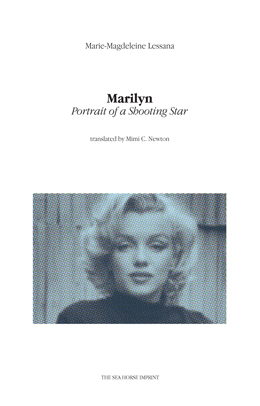 Marilyn: Portrait of a Shooting Star translated by Mim Newton / Agincourt Press, The Sea Horse Imprint, 2019 Marie-Magdeleine Lessana  Friday, December 6, 2019 6:30 pm – 8:30 pm The School of Visual Arts 136 West 21st Street, New York, NY
Marilyn, Portrait of a Shooting Star is an intimate and revelatory exploration of the brilliance and mystery surrounding of the most iconic women of the twentieth century. Psychoanalyst and novelist Marie-Magdeleine Lessana subtly draws out the threads of Marilyn's life and work, giving us a previously unseen persona and offering an homage to her unique capacity to embody, in film and photography, an elusive femininity.
Marie-Magdeleine Lessana is a psychoanalyst in Paris, a member of the École Lacanienne de Psychanalyse, and a novelist and scholar. Her books include: Entre mère et fille: un ravage;  Chambre d'accusation, and Ne quittez pas.
This event is free and open to the public. For more information, visit www.apres-coup.org